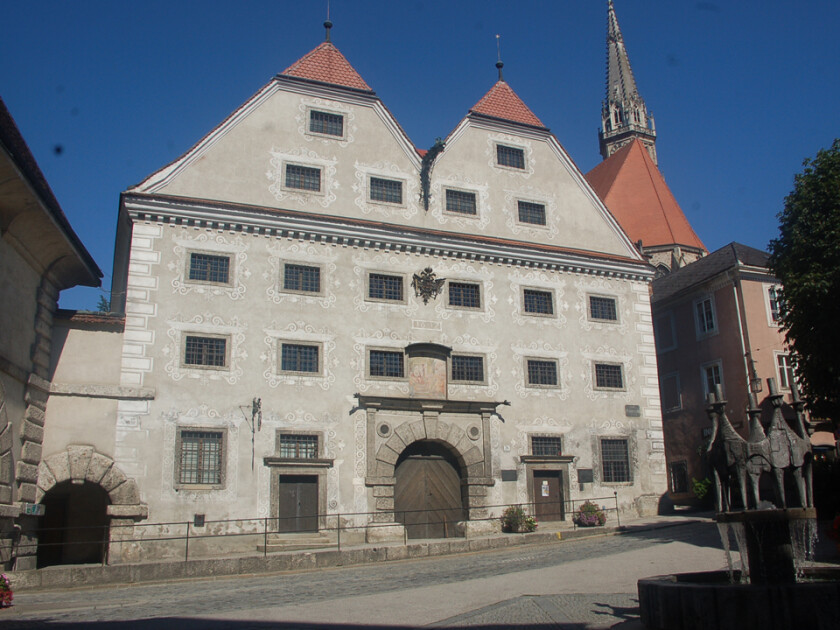 Museum Steyr
Ten years after Arno Grünberger had won a competition with his proposal for the comprehensive redevelopment of the museum that is situated in a historic granary, contradictory interests were still hampering the implementation of his design. After exhaustive separate conversations with the involved parties their support for an accordingly modified design was won.

The city of Steyr instructed the project to be continued and the Planning Application was then approved before the development once again came to a halt caused by the lack of funding.

Between the back of the building and the adjacent slope, a corridor lit from above was inserted, connecting to a transparent staircase which leads to the upper floors of the granary-turned-museum.
Location Grünmarkt 26, 4400 Steyr
Client City of Steyr
Planning Spur Wien
Staff Tilo Perkmann
Area 1,480 m2
Building Cost 3.5 Mio €