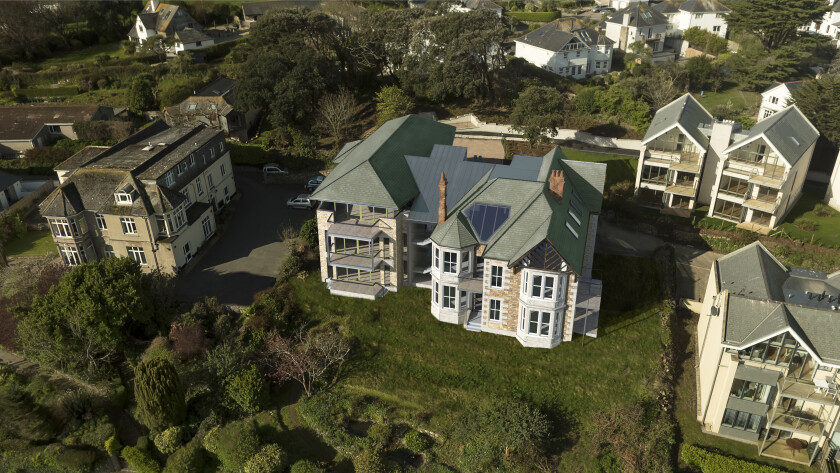 Carrick Lodge
The beautiful Georgian Villa had served as retirement home for many years; a number of hideous extensions had taken away much of its charm. I was able to prevent its demolition by removing all the annexes and placing a new house at its side instead.
In order not to distract from the Villa this new building has been given a clear-cut, self-contained form, the shape of the roof and the fabric of its skin strongly relate to the existing building. The Villa and the new house contain five apartments each, a transparent staircase connects both buildings, its roof was designed to "disappear" if viewed from Belyars Lane.
Location Belyars Lane, St.Ives, Cornwall
Client Carrick Lodge Development Ltd.
Planning Finn Erschen Architekt
Staff Sonja Sauer, Roman Egger, Diogo Cruz, Andrew Longland
Commencement Juni 2020
Completion Dezember 2021
Area 1.000 sqm
Building Cost 2.2 Mio £