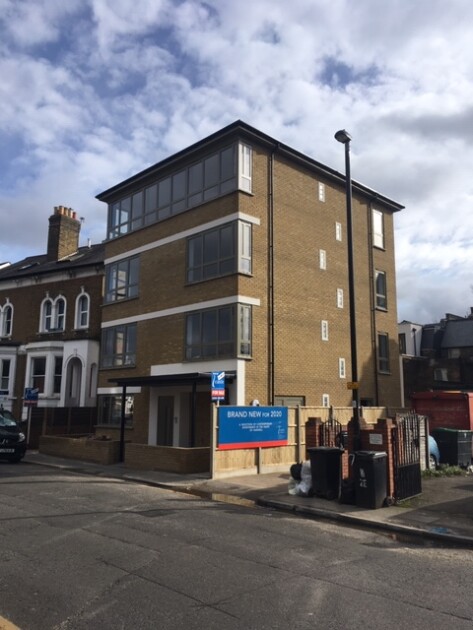 Cherington Road
The position of this house is on the outside of a slight bend on Cherington Road. This gave me the opportunity to open up the views towards Hanwell Clocktower as well as towards Church Road for all residents. Hence the windows of the living rooms are placed at the corners of the building.
It has a very slightly sloped tent-roof, the white rendered stripes above the windows are adopted from houses in the neighbourhood, the yellow bricks are also a local reference and the canopy provides shelter to anyone resting on the bench next to the entrance.
At this stretch of Cherington Road unsightly single-storey sheds interrupt its neat suburban row of houses. With the design of this house I hope to have provided a first step to heal this "wound".
Location Cherington Road, Hanwell, London
Client Cherrington Homes Ltd.
Planning Finn Erschen Architekt
Cooperation David Holt Architect
Staff Roman Egger, Oana Stancioiu, Diogo Cruz
Commencement 2018

Completion 2020
Area 310 sqm
Building Cost 400,000 £