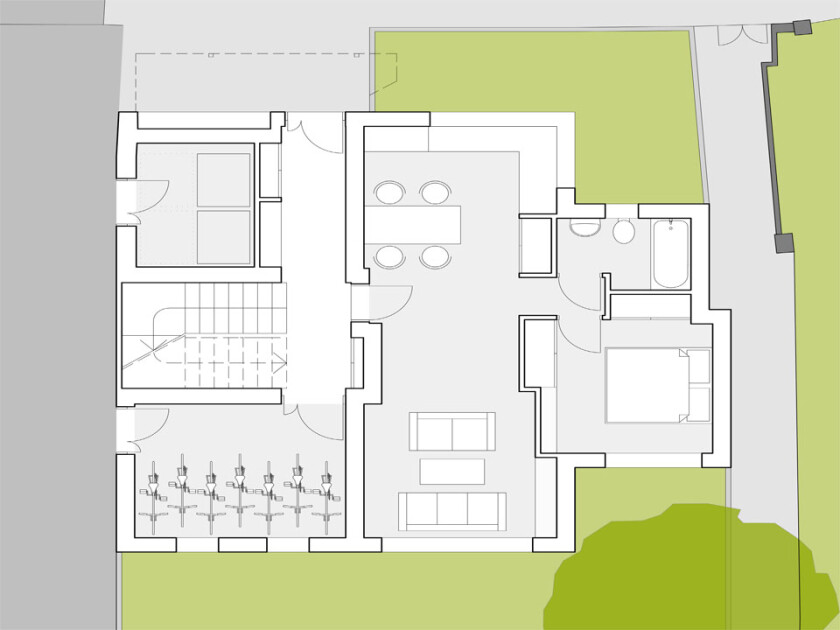 Cherington Road
In a quiet residential area, on a neglected part of byroad off Uxbridge Road a three-storeyed house comprising four flats is to be built.
In a neighbourhood full of ground level storage buildings, garages and workshops not only the street front but also the side facing Uxbridge Road will be visible from afar and thus become a street elevation.
The windows are placed at the corners in order to grant views over both aspects of Cherington Road.
Planning Approval was obtained in the autumn of 2016, presently the working drawings are prepared and construction is to commence in summer.
Location Cherington Road, W7 3HJ London
Client Cherrington Homes Ltd.
Planning Finn Erschen Architekt
Staff Roman Egger, Oana Stancioiu, Diogo Cruz
Status Technical Drawings
Building Cost 400,000 £