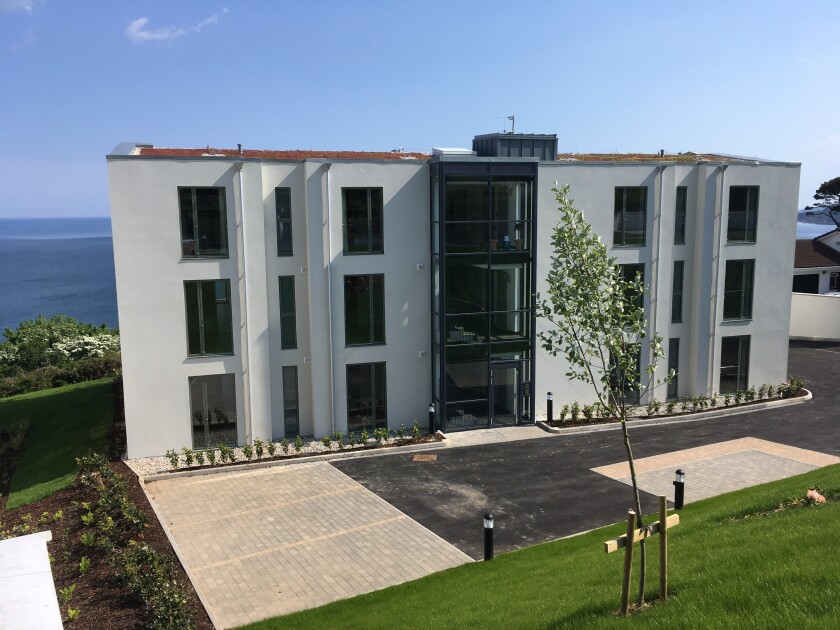 Cliff House
Perched high up on a cliff on Cornwall's Southern coast this house commands stunning views across the whole of Carlyon Bay. The sea and sky views with their ever-changing light cast their spell on everyone, therefore dining and living rooms completely open up towards the scenery. The kitchens are part of these rooms but shielded from them behind a wall because I feel they should not dominate.
By contrast the bedroom windows are not as dominant in order to provide sufficient calmness, no matter if the rooms are facing sea or land. This is what makes Cliff House a two-faced building: the sea facing side is shaped by the balconies and large glazing while the land facing elevation is self-contained, ordered and restrained.
Location 54 Sea Road, St.Austell, Cornwall
Client Central Europe Commodities Ltd.
Planning Finn Erschen Architekt
Staff Erika Senkowsky, Sonja Sauer, Oana Stancioiu, Diogo Cruz
Commencement August 2016
Completion 2018
Area 685 sqm
Building Cost 1.69 Mio £