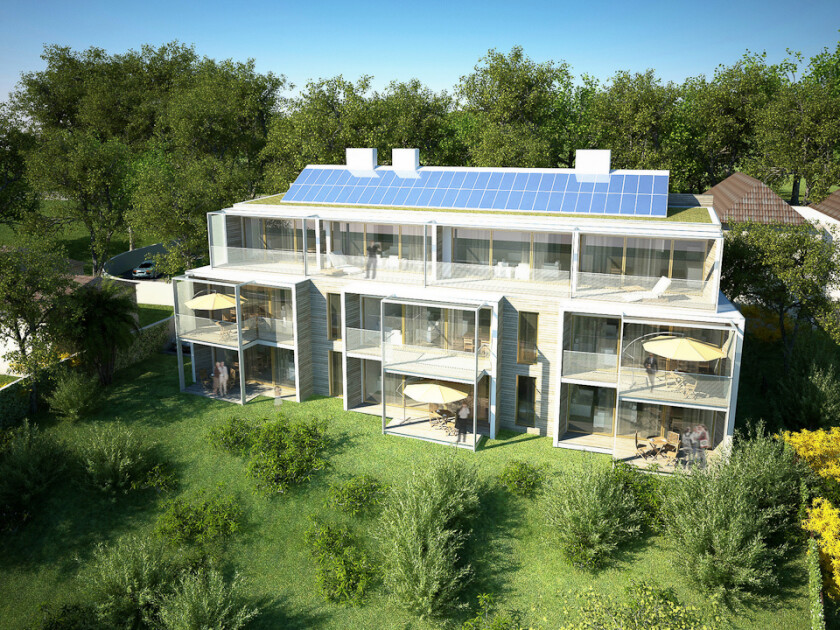 Cliff House
A residential apartment block set atop a cliff overlooking Carlyon Bay on a steeply sloping site. Houses of varying styles in a private road form the backdrop for a building of eight flats.
Its' three floors face due south and benefit from a fantastic far-reaching sea view. Loggias provide protection from overheating in summer while allowing solar thermal gains in cooler seasons; balconies further break up the bulk of the building.
The insulated cavity walls are finished in white render, the roof is covered with extensive vegetation.
The design was awarded 'Best Architecture' in the category Multiple Residence / South West by International Property Awards UK 2014-2015.
The house is currently under construction and will be completed in August 2017.
Location 54 Sea Road, St.Austell, Cornwall
Client Central Europe Commodities Ltd.
Planning Finn Erschen Architekt
Staff Erika Senkowsky, Sonja Sauer, Oana Stancioiu, Diogo Cruz
Constr. Period August 2016 - August 2017
Status Construction
Area 685 m2
Building Cost 1.69 Mio £