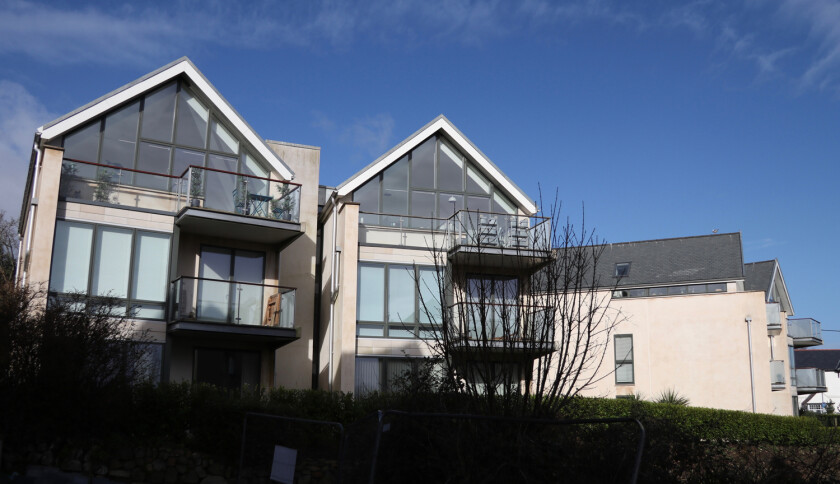 Cordyline Croft
I wanted all residents to have a view of Carbis Bay in spite of a building in front being in the way. To achieve this I stacked three of the apartments on top of each other, fitted these with a pitched roof.
I positioned four of those houses in such a way that the sea view even reaches back into one of the bedrooms in each apartment.
Each two of these houses were connected by a staircase shaped in a way that provides it with daylight and views to the surrounding.
Location Higher Trewidden Road, St. Ives, Cornwall
Client Magnet Employ Ltd.
Planning Finn Erschen Architekt
Staff Caroline Lüke, Tamás Jakubovics, Corina Cean, Oana Stancioiu
Commencement 2015

Completion 2017

Area 830 sqm
Building Cost 1.8 Mio £