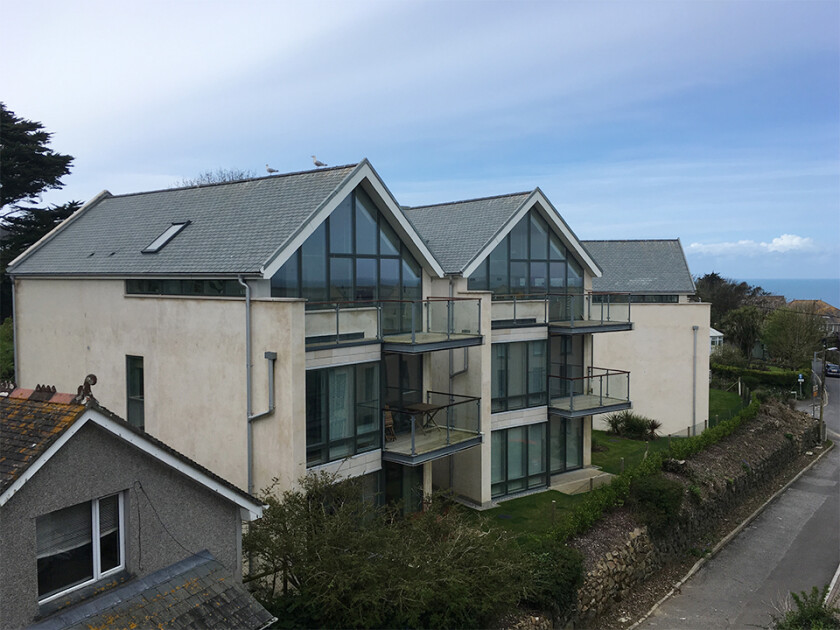 Cordyline Croft
Twelve flats in two buildings built on a narrow site above St Ives town centre.
Position and direction of both buildings were determined by the views over St Ives Bay. The staircase acts as a hinge between the two wings of each building. Their proportion relates to the existing houses of the area, elements like bay windows and gables are used as well as the interplay between render and cast stone.
The living area with its bay window and balcony offers excellent views in all kinds of weather.
Rendered cavity walls, cast stone, slate roof, wood-aluminium windows.
Location Higher Trewidden Road, St. Ives
Client Magnet Employ Ltd.
Planning Finn Erschen Architekt
Staff Caroline Lüke, Tamás Jakubovics, Corina Cean, Oana Stancioiu
Status Construction
Area 830 m2
Building Cost 1.8 Mio £