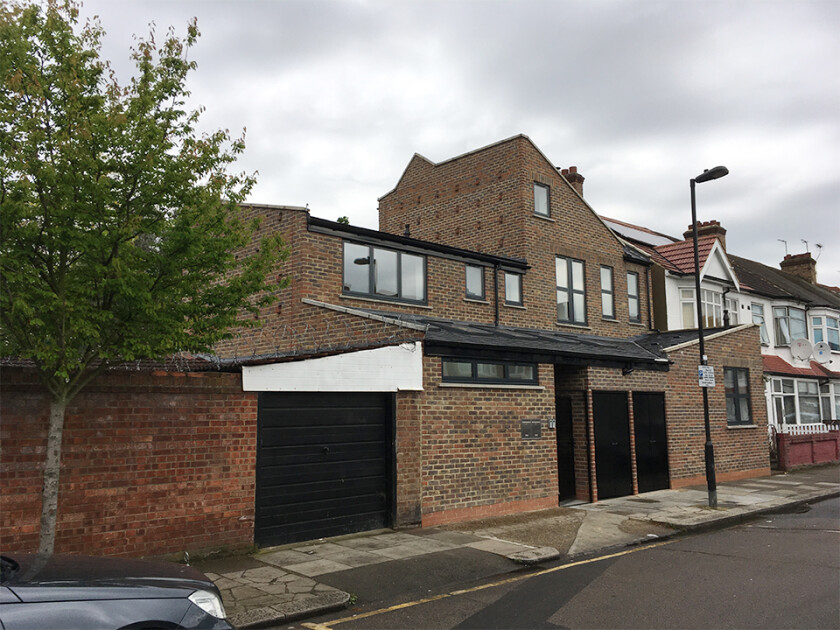 Manor Road
A twin-house with three bedrooms each in Tottenham is being placed in a typical gap at the edge between two terraces. The brickwork of the new houses refers to the derelict shed they are replacing. Butted up to the pavement, there are sheltered entrance areas made of lattice brickwork which carry bay windows at first floor. Between the pavement and the kitchens there are front gardens, the reception and dining areas open up towards rear patios.
The size of both houses as well the sizes of the individual rooms meet the requirements of the London Housing Design Guide. The ground floor has level access and disabled WC, an internal lift can be fitted.
The form of the roof is determined by the position of the stairs and the quest for protected and sunny terraces.
The house is currently under construction and due to be completed in summer 2017.
Location Rear of Manor Road 74a on Chalgrove Road, Tottenham
Client Mallford Properties Ltd.

Planning Finn Erschen Architekt
Staff Sonja Sauer, Roman Egger, Katharina Reich, Oana Stancioiu
Status Construction
Area 205 m2
Building Cost 280,000 £