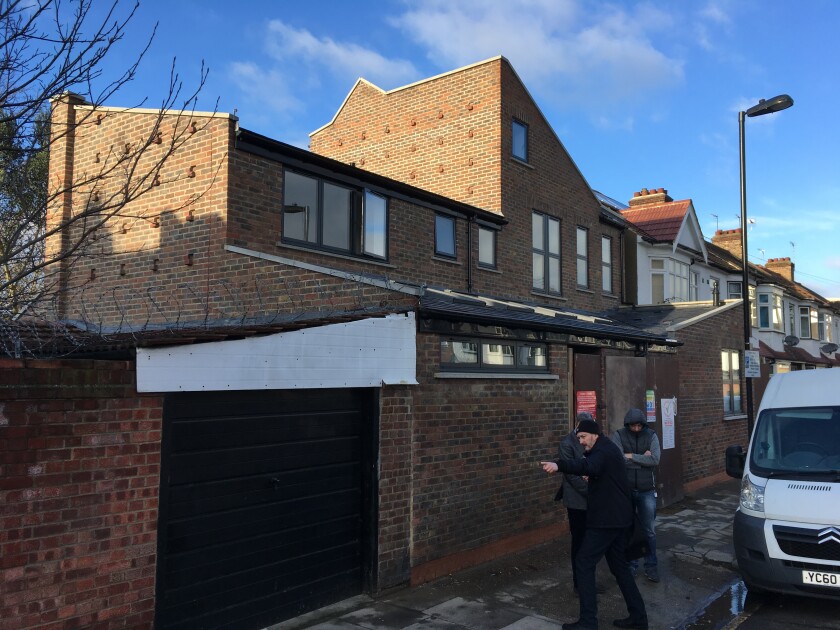 Manor Road
My favorite for some time now. Without a very long struggle with Haringey Council it would have turned out far less idiosyncratic. Because of its slightly enigmatic shape passers-by will hardly be able to guess its purpose or how new it is. Only four blocks away from Tottenham Stadium it fits well into the modest row of terraced houses, providing two families with high quality dwellings and amenity space on a very small plot.
Into the low part next to the street I put the sheltered entrance and the kitchens for both houses, behind them the dining and living rooms that open up towards the patios and above the bedrooms. The attic offers enough space for two youths along with a daybed under the window for daydreaming or sleepover guests.
Location Rear of Manor Road 74a on Chalgrove Road, Tottenham, London
Client Mallford Properties Ltd.

Planning Finn Erschen Architekt
Staff Sonja Sauer, Roman Egger, Katharina Reich, Oana Stancioiu
Commencement 2017
Completion 2018
Area 205 sqm
Building Cost 280,000 £