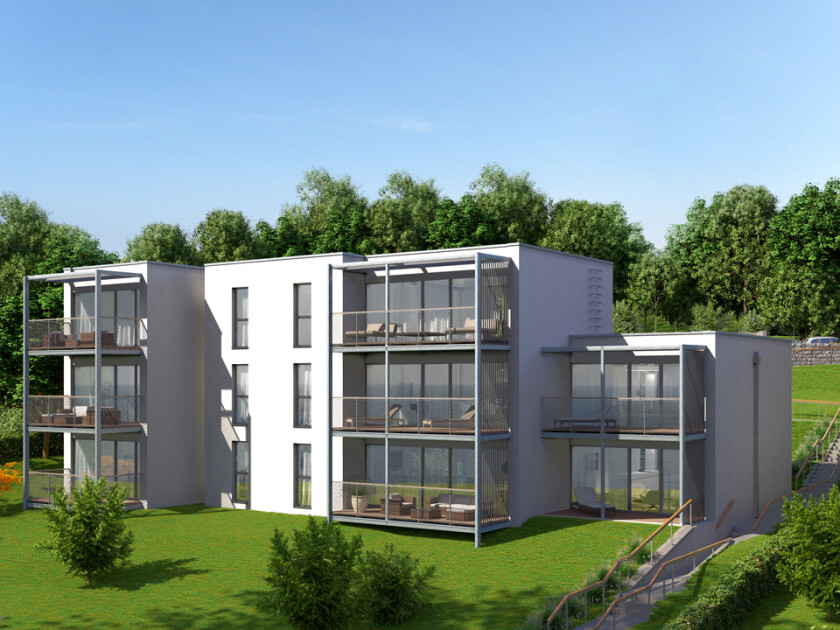 Penolva
The house is situated on the cliff above Carlyon Bay, St Austell. Single dwellings of a wide variety of styles form the backdrop for eight flats on a steep slope. From the parking area a ramp and stairs lead to the bridge that connects with the first floor. Both ground and first floor comprise three flats each, the two flats on second floor are positioned in a way that allows unobstructed sea views from the site entrance. All flats offer stunning views over Carlyon Bay.
The massing and breaking-up of the building´s volume relates to the single dwellings that dominate the neighbourhood. A special focus was put on permitting views across the living areas.
The design was awarded 'Best Architecture' in the category Multiple Residence / South West by International Property Awards UK 2015-2016.
The house is currently under construction and will be completed in August 2017.
Location 54A Sea Road, St.Austell, Cornwall
Client London International Commodities Ltd.
Planning Finn Erschen Architekt
Staff Roman Egger, Oana Stancioiu, Diogo Cruz
Constr. Period August 2016 - August 2017
Status Construction
Area 815 m2
Building Cost 1.7 Mio £