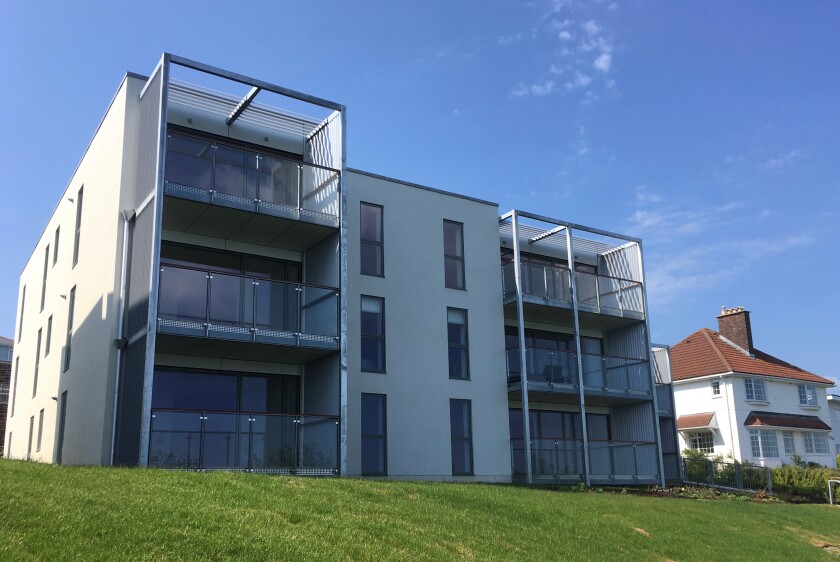 Penolva
On the narrower, steeper side neighbouring Cliff House another house comprising eight apartments was commissioned. I took advantage of its position on the slope to design a house that is accessible by a bridge.
The problem posed by the limited width I tackled shaping the apartments as follows:
The apartments on the east side creep around the ones at the centre to then surprisingly open up not only towards the sea but also towards the garden.
I threaded the rooms of the apartments on the west side along the hallway that opens up in both directions – sea and land as soon as one enters the apartment.
Location 54A Sea Road, St.Austell, Cornwall
Client London International Commodities Ltd.
Planning Finn Erschen Architekt
Staff Roman Egger, Oana Stancioiu, Diogo Cruz
Commencement August 2016
Completion 2018

Area 815 sqm
Building Cost 1.7 Mio £