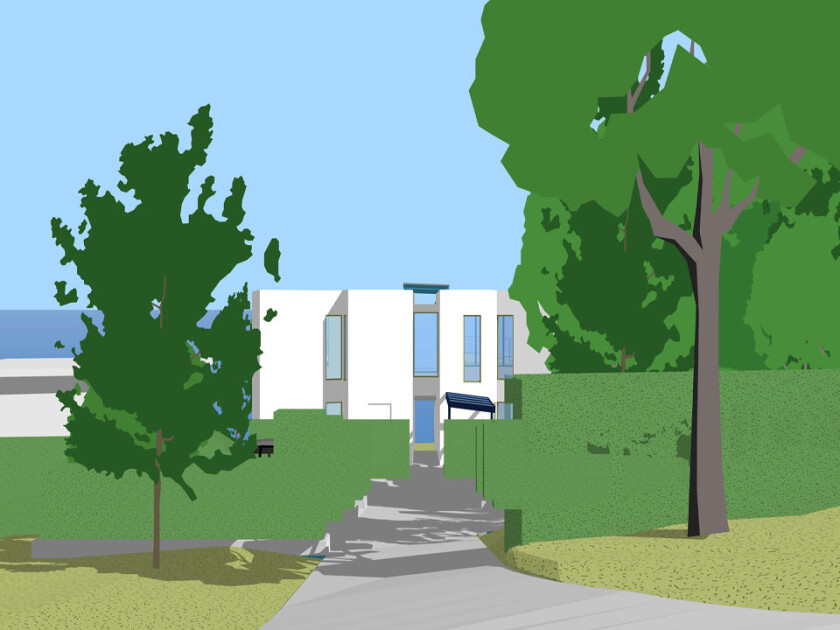 Red House
The third neighbouring plot is even more narrow than Penolva and dominated by a steep bank.
I took advantage of these apparent obstacles by introducing a stair that cuts through the house lengthwise leading from Sea Road straight down to the Coastal Path, thereby opening up the sea view immediately from the site entrance.
I made the house more narrow towards the sea and spun the bedrooms to an angle in order to grant views to every habitable room.
Of the three houses on Sea Road the external shape of Red House is strongest determined by its inner paths.
Location 56 Sea Road, Carlyon Bay, St. Austell, Cornwall
Client Anglo Italian Property Ltd.
Planning Finn Erschen Architekt
Staff Roman Egger, Oana Stancioiu, Diogo Cruz, Andrew Longland
Commencement 2020
Completion 2021
Area 740 sqm

Building Cost 1.7 Mio £